Be watchful, stand firm in the faith, act like men, be strong.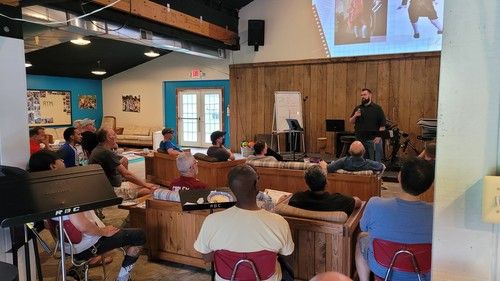 Get Connected. Go Deeper.
Men's Bible Study
Tuesdays at 7:30pm in the Youth Barn
Men's Ministry Bible Study
Discover || Develop || Deploy
Men's 3D Ministry at Redland intentionally invests in men so that they become both an effective, stable force for good and catalyzing change agents for God. All men are invited to come learn more about the Men's 3D mission, activities, and events, and get an introduction to our next 8-week Bible study by Kenny Luck.
Tuesday Men's Bible Study meets at at 7:30pm in the Youth Barn on September 10 for a kick-off to their Bible study on Dream: Have you caught God's vision? by Kenny Luck (Cost $12).
For more info, contact Matt Horton or Kevin Freeman.