for a grace-needing world ,
connecting the heart of Montgomery County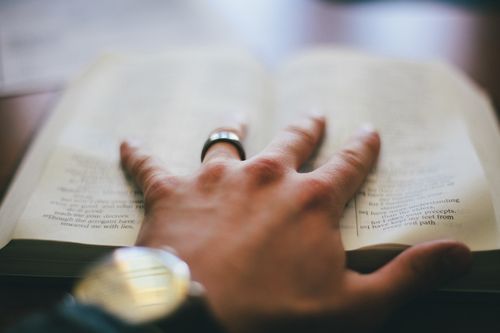 Grow in the love,

Reach in the name,

Affirm in the body,

Care in the nature, and

Exalt in the glory of Christ.
Advent is the time we look forward to the celebration of Christ's birth. This year Advent begins on Sunday, December 1. Families around the world have different traditions to celebrate Christmas. We hope this online devotional guide helps your family continue your tradition of anticipating Christmas or help you start a new tradition.
Some families light candles on an Advent wreath. Some sing a Christmas Carol together. Some drink hot chocolate and read verses. However your family celebrates each day together, we hope it is a special time of worship and memory-making.
"But his mother treasured all these things in her heart.
And Jesus grew in wisdom and stature, and in favor with God and man."
Luke 2:51b-52
Each Sunday of Advent, we will light a candle on the Advent wreath in anticipation of the coming Messiah.
8:30am Contemporary Worship
9:40am Small Group Bible Study for All Ages
11:00am Traditional Worship
Christmas Eve, December 24
On Christmas Eve, we light the Christ candle on the Advent wreath, celebrating the birth of Jesus.
6:00 pm Bring the whole family and join us for our Christmas Eve candlelight and communion worship service
On the Sunday after Christmas, we will light the wreath of Christmastide, symbolizing the spread of the gospel to the world.
8:30am Contemporary Worship
9:40am Small Group Bible Study for All Ages
11:00am Traditional Worship
Here at Redland Baptist Church, we know that everyone has a story. The beauty of the gospel is that no matter what your life's story is, Jesus has come to redeem it and give it another ending. That's why we proclaim that we can not stop speaking about what we have seen and heard!
Week after week, Pastor Mark Adams brings his special touch to the sermons we hear.
We are providing these messages here on our website as an extension of our ministry.
You are welcome to use these messages without charge.
Please do not sell or reproduce them without permission.