for a grace-needing world ,
connecting the heart of Montgomery County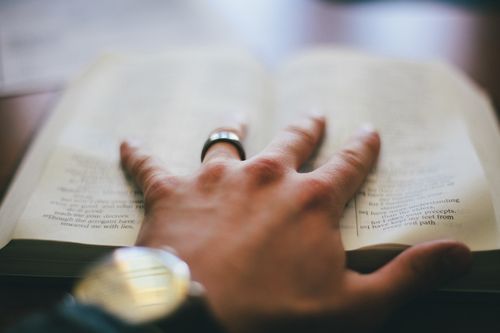 Grow in the love,
Reach in the name,
Affirm in the body,
Care in the nature,
and
Exalt in the glory
of Christ.
8:30am Contemporary Worship
9:40am Small Group Bible Study for All Ages
11:00am Traditional Worship
Here at Redland Baptist Church, we know that everyone has a story. The beauty of the gospel is that no matter what your life's story is, Jesus has come to redeem it and give it another ending. That's why we proclaim that we can not stop speaking about what we have seen and heard!
Week after week, Pastor Mark Adams brings his special touch to the sermons we hear.
We are providing these messages here on our website as an extension of our ministry.
You are welcome to use these messages without charge.
Please do not sell or reproduce them without permission.
Have a smart speaker? Just say, "Play Redland Baptist Church Podcast" to listen to the latest message!
Amazon, Alexa and all related logos are trademarks of Amazon.com, Inc. or its affiliates., ©2018 Google LLC All rights reserved. Google and the Google logo are registered trademarks of Google LLC.