from Dr. Kevin Smith of the Baptist Convention of Maryland and Delaware
As Christians, let this be a moment when your voice might sound different from other voices in the conversation.
However you seek to address the injustice all around us – make sure you address it seeking to be salt and light under the lordship of Jesus Christ.
"You are the salt of the earth. But if the salt should lose its taste, how can it be made salty? It's no longer good for anything but to be thrown out and trampled under people's feet. You are the light of the world. A city situated on a hill cannot be hidden. No one lights a lamp and puts it under a basket, but rather on a lampstand, and it gives light for all who are in the house. In the same way, let your light shine before others, so that they may see your good works and give glory to your Father in heaven." Matthew 5:13-16


for a grace-needing world ,
connecting the heart of Montgomery County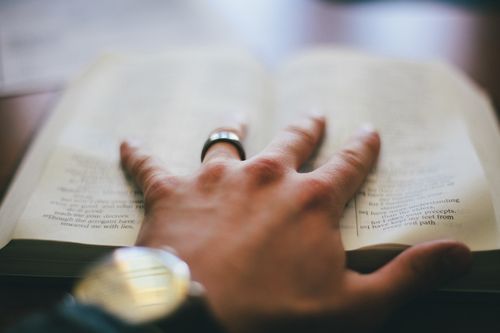 Grow in the love,

Reach in the name,

Affirm in the body,

Care in the nature, and

Exalt in the glory of Christ.
Here at Redland Baptist Church, we know that everyone has a story. The beauty of the gospel is that no matter what your life's story is, Jesus has come to redeem it and give it another ending. That's why we proclaim that we can not stop speaking about what we have seen and heard!
Week after week, Pastor Mark Adams brings his special touch to the sermons we hear.
We are providing these messages here on our website as an extension of our ministry.
You are welcome to use these messages without charge.
Please do not sell or reproduce them without permission.